Google has updated the beta version of the Chrome for Android browser and added two new features to the mix. The first one is the ability to save any web page as a shortcut on the homescreen.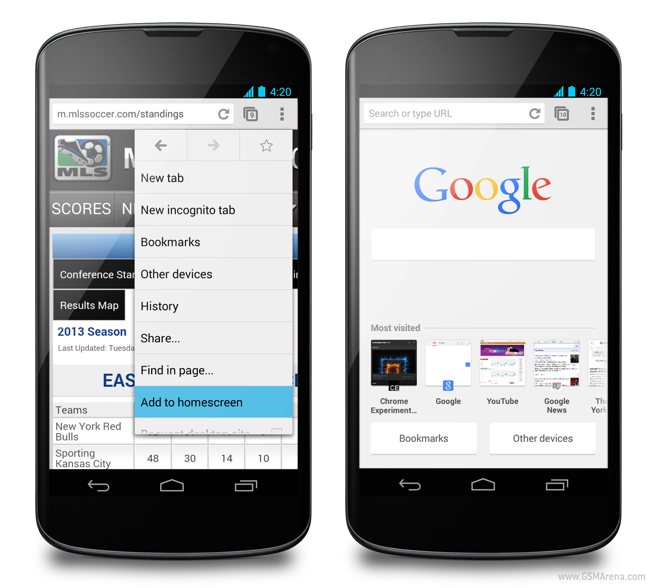 What this feature does is lets you have a shortcut to any webpage on your homescreen so you can quickly launch it in Chrome without having to open the browser first. This feature has been available on the stock Android browser but is now available to those devices that don't have the stock Android browser, such as the Nexus and Google Play edition devices.
The second feature is a new tab page. This feature has been borrowed from the desktop version of Chrome, which in its latest version, has started showing the Google logo (or a doodle if available) along with a search box and your frequently websites below on the new tab page. Although the need to add another search box on the page when you can just search from the Omnibox is debatable the feature is now available on the Android version of Chrome as well, should you need it.
You can download the beta version of Chrome for Android from the link below.