Chrome on Android has really come a long way since its release back in 2014. 22 versions have been created, each one more capable than the previous and Android 4.0 – Ice Cream Sandwich was the scene, on which everything started.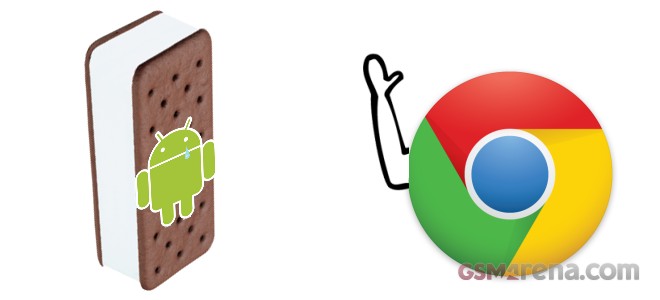 The team behind Chromium, the open-source project which powers the development of the Chrome browser, has announced that it is leaving behind the software's original Android 4.0 home, which will no longer be supported after version 42.
The team's motivation for this decision is more than justifiable – bringing new features to old platforms simply takes too much time, due to increasing problems and significantly hinders future development. So, when you think about it, the move is all for the best.
In the last year, we've seen the number of Chrome users running ICS drop by thirty percent. Developing new features on older phones has become increasingly challenging, and supporting ICS takes time away from building new experiences on the devices owned by the vast majority of our users. So, with Chrome's 42nd release, we'll stop updating Chrome on ICS devices. After Chrome 42, users on ICS devices can continue to use Chrome but won't get further updates.
From the looks of things, the team has raised the API level for the browser from 14 to 16, meaning that everybody, currently running Android 4.0 to 4.0.4 will soon be left out of future updates. And when it's in the name of progress we can't really protest that much.