Love Legos, but hate stepping on a brick in the middle of the night, dealing with misplaced pieces, or having to clean up after an intense miniature engineering session?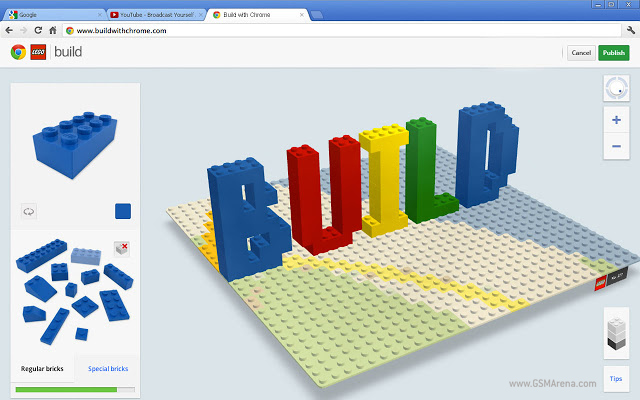 Well Chrome has teamed up with the beloved toymaker to create a web application, Build with Chrome. The app allows you to play with Legos right in your browser.
Google provides a bunch of standard Lego bricks, 10 different color options to choose from, and a white plane to build to your heart's content on.
There's also an extras option that provides doors and windows, so you can get creative. Google also allows you to publish your creations for the whole world to see.
How do you feel about this latest release from Google? Excited to be less productive at work?