Hot on the heels of yesterdays tease about Firefox 5, Chrome and Opera web browsers are venturing bravely into double-digit version numbers – Chrome 10 is finally available as a beta, and Opera is showing off version 11.10. Opera already has v11.01 as stable so the update is fairly minor.

Chrome on the other hand is getting much faster JavaScript, GPU-accelerated video and some UI polish…
Chrome 10 beta brings a 66% increase in performance in the V8 benchmark over the current stable version (version 9). The boost is thanks to the new Crankshaft engine, which adds more aggressive optimizations to the V8 JavaScript engine.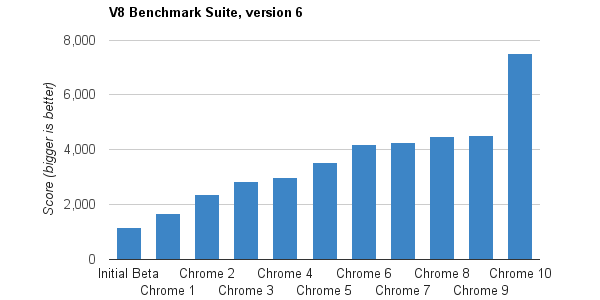 The other new performance-related feature in Chrome 10 beta is the GPU-accelerated video decoding, which (on supported video cards) can reduce CPU usage five times when viewing full screen video.
Also, the beta adds syncing across multiple computers for passwords, bookmarks, settings, extensions and themes. Settings use a new UI which has a handy search feature, check it out on video:
Opera 11.10 (codenamed Barracuda) on the other hand is at a very early stage right now. It adds support for Web Open Font Format and changes the behavior of the browser to be more compatible with other browsers.
The new release also includes a laundry list of bug fixes, you can see the change log here. With a name such as "Barracuda" I thought there were sure to be speed improvements, but I suppose compatibility is important too.