Apple has just suffered a setback in China as the Intermediate People's Court in Shenzhen rejected its lawsuit regarding the iPad naming rights. Apple was suing the local Proview Technology for infringing its iPad trademark, but the outcome wasn't in its favor.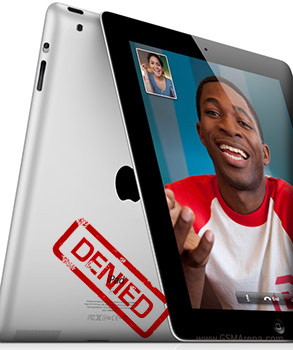 According to the court order, Apple cannot use the iPad name in China, which might turn out to be quite a big deal as the company is aiming for a rapid expansion in the Chinese market. To make matters worse, Proview Technology, which registered the iPad trademark in 2000, is now suing the Cupertino-based electronics giant, seeking 10 billion Chinese yuan ($1.5 billion) in compensation.
Unfortunately, representatives of the two companies weren't available for comment on the resolved case and its possible consequences for the one that's still in progress.
We'd also be interested to know if Apple will come up with a different name for their slate in China and if the rebranding will cause some delay the iPad shipments for the country.
We'll be keeping you updated as more info comes up.