ChevronWP7 Labs was the official jailbreaking tool available for Windows Phone devices other than the Microsoft AppHub. Unlike the latter, however, you did not need to pay $99 to unlock your phone but instead a lesser $9 for the token needed to unlock the device.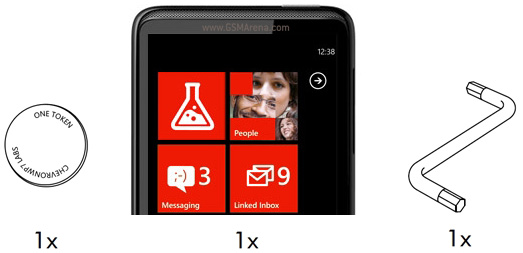 ChevronWP7 Labs has now announced that they will be selling only 10,000 tokens this year as that is the official figure that they have come up in agreement with Microsoft. After that they don't have plans to create any more, although they did say they are still negotiating the number.
This means that your days of low-cost Windows Phone jailbreaking will soon be over, unless ChevronWP7 Labs and Microsoft change their mind and plan to make more tokens available in future. If you're a developer who wants to jailbreak his Windows Phone device to sideload apps or just to fiddle around with it, you would do well to invest in the tokens while they are still available.
For the full statement from ChevronWP7 Labs, click on the source link below.