With all the hot features of the Samsung Galaxy Note you may have forgotten that the phoneblet comes with a nifty little accessory called the S Pen. Unfortunate choice of naming aside, the S Pen might turn out to be one of the hottest features of the Galaxy Note as it adds quite a lot of extra functionality.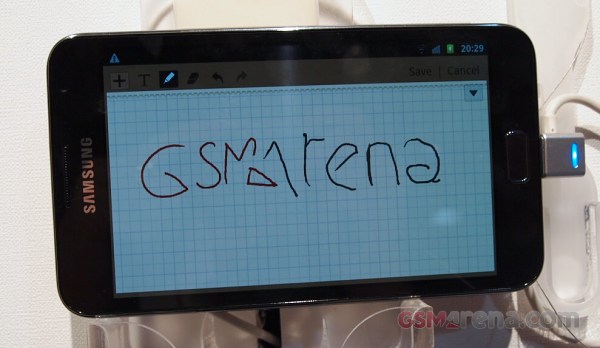 Samsung has included cool gesture controls that you can use with the S Pen, like making a screenshot and making notes on top of it and launching the notepad from anywhere in the interface, opening contexts menus and whatnot. The fancy stylus seems to offer pretty good response time and allows for the kind of accuracy that lets you create some pretty impressive sketches right on the Note's 5.3″ HD Super AMOLED screen.
Check out this short walkthrough of its features that we've prepared for you:

So, did the S Pen convince you that the Galaxy Note is a device that has a place in your life or do you still see no point of a device that fits between a smartphone and a tablet?