Other than the Note 4 and the Galaxy Edge, Samsung also showcased the previously announced Samsung Gear S smartwatch during the keynote at IFA. The new Gear S features improved connectivity features and is designed to work on its own even without pairing it with a smartphone.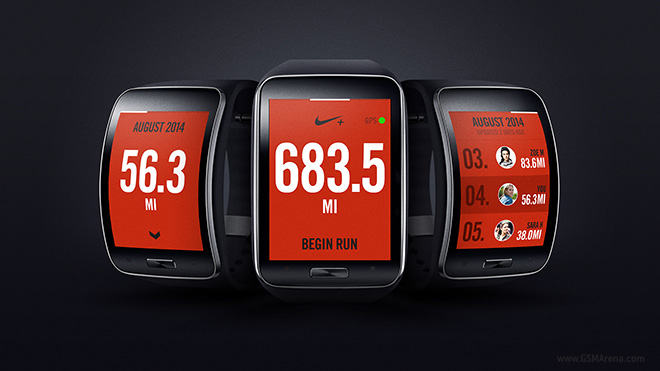 One of the features of the Gear S is the new 2.0-inch curved Super AMOLED display. Like it's predecessors, the Gear S also has a built-in heart rate monitor that tracks your heart beats while you work out.
But the most important feature here is the built-in 3G connectivity. This allows the Gear S to work independently of a smartphone and can make and receive calls as well as text messages. There is also a built-in QWERTY keyboard to type out your messages or you can use your voice. You can pair your Bluetooth headphones with it for taking calls or listening to music from it.
The Gear S also comes with Nokia Here Maps that shows your location as well as provide turn by turn navigation. Although Samsung does not stress it as such but the Gear S runs on Tizen instead of Google's Android, and as such as a completely different UI design and set of applications.
You can check out the watch in the video below.