The original G Watch R was already a good looking watch and the first to have a proper circular display instead of a flat tire. But LG recently launched the G Watch Urbane, which improved upon the design of the G Watch R.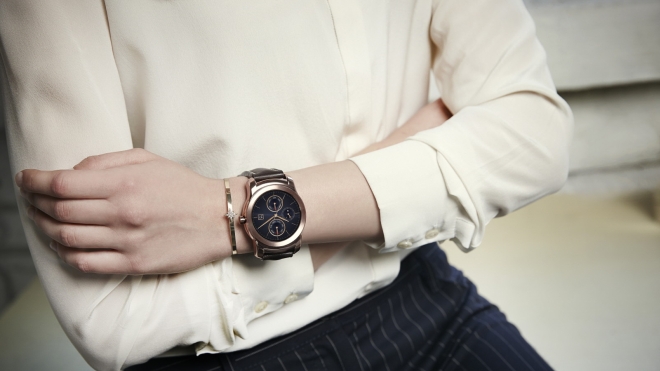 The G Watch Urbane has a stainless steel body that comes in gold and silver finishes. It also has a thinner profile and narrower bezel than the G Watch R, making it sleeker and more unisexual than the G Watch R. The Urbane comes with a leather band but it can be replaced with any 22mm band.
The rest of the specifications of the Urbane are identical to the R, with the same 1.3-inch 320×320 P-OLED display, Snapdragon 400 chipset, 4GB internal memory, and heart rate monitor.
You can check out the watch in the video below.