If you're an Angry Birds fan and have a Windows Phone 8 smartphone then there is some good news for you. Rovio has made some of the Angry Birds titles free on the Windows Phone Store for a limited time.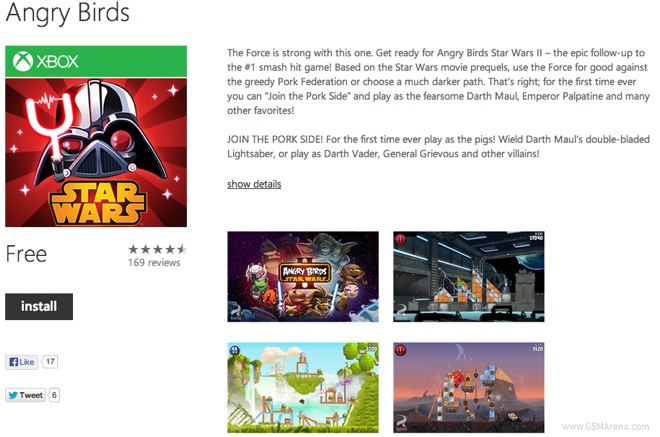 Now the choice of games is not consistent across regions get the original Angry Birds, along with the two Star Wars themed games for free, certain other regions are also getting the Angry Birds Rio game for free.
As mentioned before, this is only for a limited time so if you want to save a buck on each of these games now is the time.