Carbyn is the product of a Canadian startup company going by the same name, which debuted its new HTML 5.0-based OS at Tech Crunch's Disrupt event this year.

The platform is designed to run on any modern browser, assuming it has HTML 5.0 support so that's pretty much everything bar some of the older builds of IE. It works by simply logging onto the Carbyn website and everything's there, ready and up to date. You can pin apps to the homescreen like many conventional OS' and as there's an SDK already available, developers can make apps from the ground up or for the platform or get existing apps working on it within half an hours, say the Carbyn team.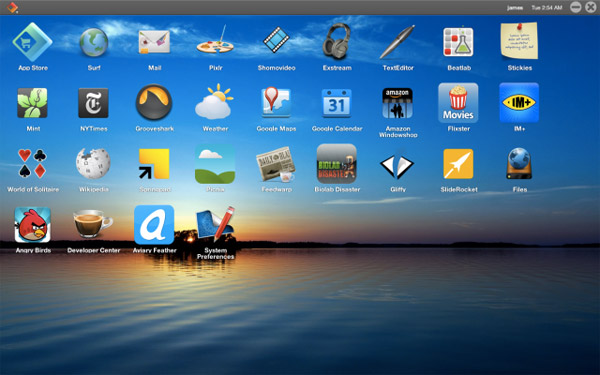 Carbyn in all its HTML 5.0 glory, note the obligatory Angry Birds app
The obvious comparison here is to the Chrome Web Store with its HTML 5.0 focused apps. The store is just a catalog of apps though, whereas Carbyn does not only runs multiple apps in individual browser windows, but it can apparently manage multitasking more efficiently as the apps can talk to each other, apparently something traditional web apps can't.
The team demoed the new OS running on both the iPad and the Blackberry PlayBook and Android compatibility is also possible, with mobile phones next on the agenda. Anyway check out the video to see what two of the creators have to say about it.
This new platform appears just ahead of the upcoming Project Spartan, Facebook's all-HTML 5.0 mobile platform aimed primarily at the mobile Safari browser.
Is Carbyn the kind of cross-platform OS that piques your interest, or does it have suffer from the shortcomings as the likes of Chrome OS. Let us know your thoughts down below and click here to go to the Carbyn company site if you want to find out more.