Canon have just unveiled four new members of their PowerShot family. Those include the SX210 IS compact superzoom, the full-touch SD3500 IS (also known as IXUS 210) and the ultra-compact couple SD1400 IS and SD1300 IS (IXUS 130 and IXUS 105).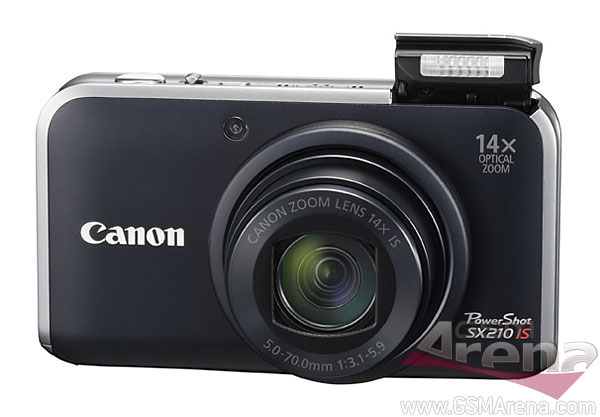 The Canon SX210 IS comes to succeed the SX200 affordable ultrazoom and is built around a 14 megapixel 1/2.3" CCD sensor and a stabilized 14x zoom lens going from 28 to 392mm in 35mm equivalent.

The SX210 IS also sports a metallic body and is capable of recording 720p video at 30 fps. Its LCD display measures 3" in diagonal and sports 230k pixels.
The touch-driven Canon PowerShot SD3500 IS comes with a 3.5" screen with 460k pixels. Its 1/2.3" CCD sensor has 14.1 million effective pixels and its 5x zoom lens stretches from 24 to 120mm. The video recording goes as high as 720p at 30 fps and the compact body only measures 99 x 56 x 22 mm.

The ultra-compact duo SD1400 IS and SD1300 IS have two different 1/2.3" sensors – the SD1400 IS sports 14 megapixels while the SD1300 IS has "only" 12. They do however share a relatively fast (F/2.8-5.9) 4x zoom lens covering the 28 -112mm range.

The SD1400 IS also has 720p video recording to offer, while the SD1300 IS settles for VGA.