Today Canon announced a couple of new additions to their DSLR portfolio. The 600D (or T3i in the US) is an update to the 550D, while the 1100D (T3) is a long due refreshment to the 1000D affordable-priced DSLR.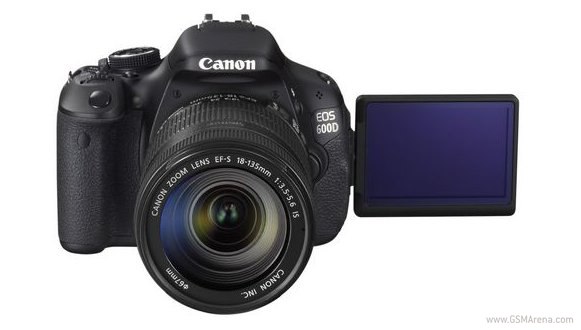 Canon EOS 600D
Actually the Canon EOS 600D is more of a cosmetic update, packing the same 18 MP APS-C sensor at its heart and a 3" 1040k dot LCD screen with a 3:2 aspect ratio. The 9-point AF has also remained unchanged.
The changes compared to the 550D are only a handful. The screen is now articulated (side-hinged), the 600D has borrowed the latest iFCL Metering system from the 7D featuring a 63-zone Dual-layer metering sensor and there's now built-in wireless flash control as in the bigger guns – a first for the series.
On the negative side, the 600D viewfinder is smaller than that of the 550D and the proximity sensor for the automatic LCD display toggling on and off has gone missing. Instead users will have to make do with a button (not nearly as user-friendly).
The Canon 600D should start shipping in March for estimated £679.00/€819.00 for the body or $900 for the 18-55 f/3.5-5.6 IS II kit. The lens is a slightly face-lifted version (if you can say that for a lens) of the original stabilized Canon EF-S 18-55mm f/3.5-5.6 IS lens.
Canon EOS 1100D
The EOS 1100D represents a more substantial upgrade, bringing 720p video recording and a new 12MP APS-C sensor to the most affordable DSLR series. The image processor has also been changed to Digic IV and an HDMI port has been added. The Canon 1100D LCD measures 2.7" and packs 230k dots.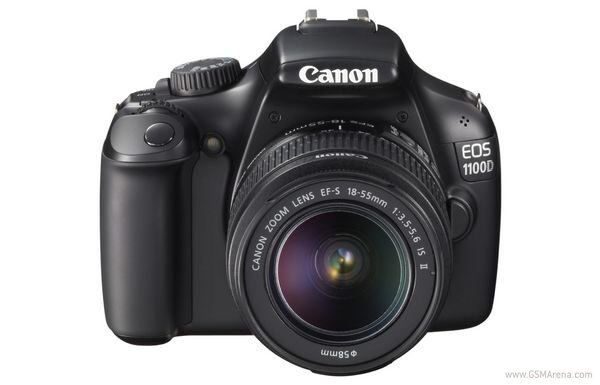 The Canon 1100D body will go for £419.00/€499.00 and for £769.00/€929.00 you can get it in a kit with the 18-55 f/3.5-5.6 IS II lens.
Also for the video enthusiasts Canon released the 320EX external flash. This is the company's first Speedlite model to feature a video light to take low-light video recording to a whole new level.