Canon have just announced the latest addition to their DSLR camera lineup, the EOS 550D. Packing an 18 megapixel sensor, pretty similar to the one found in the EOS 7D, the Canon EOS 550D is also capable of recording 1080p video at 30, 25 and 24fps.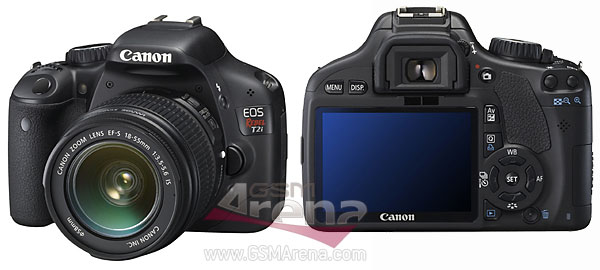 The Canon EOS 550D also packs a new 63-zone iFCL metering system with dual-zone sensor that should avoid overexposure in scenes with predominant red color and a 3" high-res (1040k dots) display. In fact that makes it the highest resolution DSLR display that I can think of. The continuous shooting mode at 3.7 fps and the ISO range expandable of 100-6400 (expandable to 12800) are the final upgrades that the 550D brings over its predecessor (if you don't count the Auto ISO mode, which can be limited this time).
The Canon EOS 550D should retail for 900 dollars in the US or 830 euro in Europe (body only).
You can check out the first preview of the Canon EOS 550D, courtesy of DPreview over here.
Honestly, I doubt that higher megapixel count is what the enthusiasts need in the lower end of the DSLR market. The 7D has been receiving predominantly positive feedback but squeezing out an increasing number of pixels out of the same sized sensor over and over again won't do anyone good (except marketing – they love easily recognizable upgrades in new products).