Canon has just raised the stakes in the DSLR game with the announcement of their new flagship EOS-1D X camera, the 'X' part being the Roman numeral for 10 since it is their tenth generation EOS camera. This new monster DSLR comes with a full-frame 18 megapixel sensor. Canon has opted for a lower resolution sensor in favor of larger individual pixel size, which is now the largest on any Canon camera.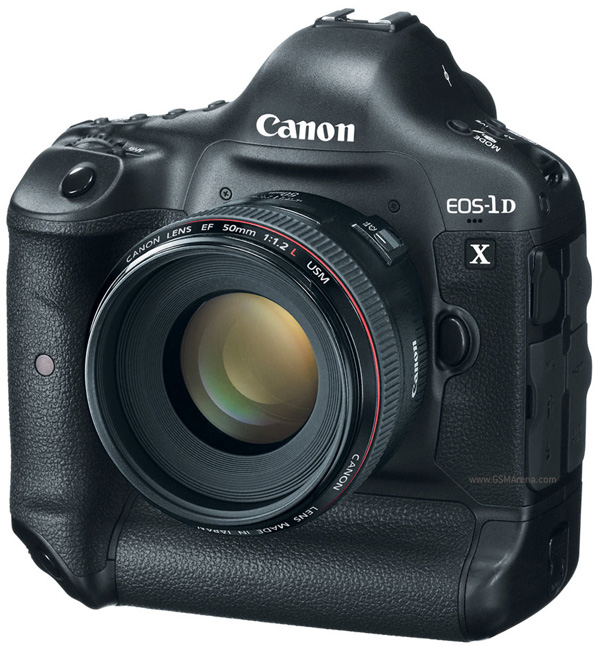 Other impressive stuff includes a new 61-point auto focus system, 252 zone metering, 12fps shooting in RAW (14fps in JPEG), ISO 204,800 and HD video recording.
The EOS-1D X also has features dual Digic 5+ processors, each of which are 3x faster than the Digic 5 and 17x faster than the Digic 4 used in other Canon DSLR. The auto-focus and metering system get their very own Digic 4 processor.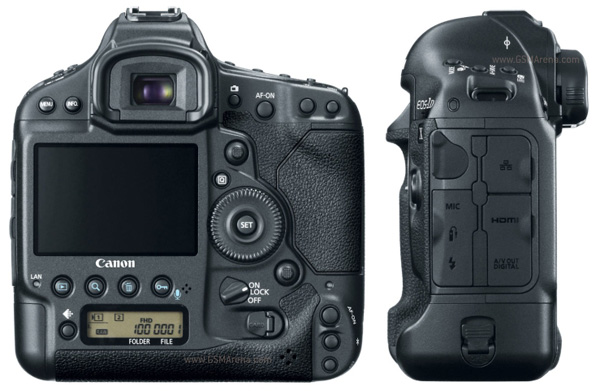 As mentioned before, the EOS-1D X uses the largest sensor on any Canon camera, with a pixel size of 6.95 microns, 1.25 microns larger than those in the EOS-1D Mark IV sensor and .55 microns larger than those in the EOS 5D Mark II sensor. The larger pixel size, along with the gapless microlenses, will allow the sensor to gather more light and produce less noise. This is one of the reasons why it can go up to absurd ISO ratings such as 204,800.
The EOS-1D X utilizes a 252 zones for general metering and 35 zones for low-light metering. It also has a multiple exposure mode, where the camera takes nine images at different exposure levels and combines them into one.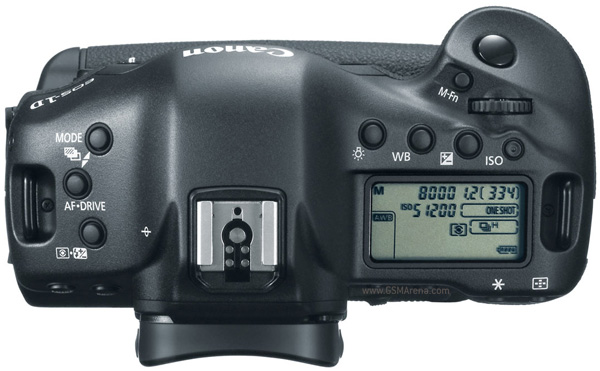 The EOS-1D X can record 1080p video in either 24 or 30fps, as well as 720p video in 60fps. With that much processing power, it would have been nice to have an option of high framerate slow motion recording.
Then there is an gigabit Ethernet port that lets you use the camera as an FTP server(!), time sync between multiple cameras and transfer files. There is no built-in Wi-Fi nor GPS, and although you can add it later using attachments, it would have been nice to have them built-in.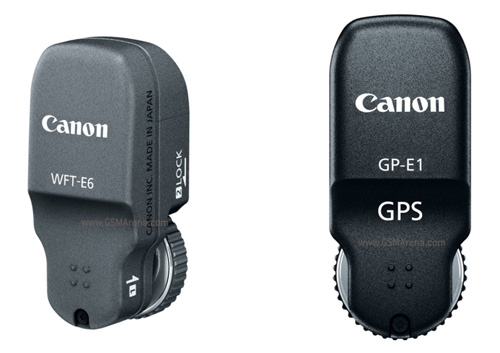 Other features include a 3.2-inch display, redesigned control system, a touch-sensitive silent jog wheel, dual UDMA-7 CF card slots, new lightweight carbon fiber shutter blades that are rated up to 400,000 cycles, electronic fist curtain for low vibration during image capture and much more.
I've only scratched the surface here and if you want to know the full details I'd suggest you hit the source link and go through the exhaustive press release. Of course, all this won't be cheap and Canon has put a $6,800 price on the EOS-1D X (body-only). But for the kind of features it has and the promise of unmatched performance, I think it is worth the price.