A new Candy Crush Saga game is now available for download on the Android's Play Store. It's called Candy Crush Soda Saga and you bet you'll be matching candies in soda-like environment.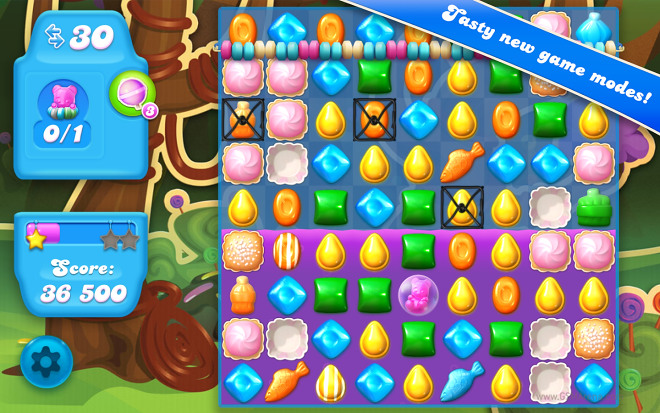 The game is free of charge, but as usual relies on lots of in-app purchases.
Candy Crush Soda Saga offers 75 levels in "soda-soaked environments", leaderboards, unlockable. It's very similar to its predecessor, so the fans should feel at home.
You can get the game from the Play Store.