Dedicated fans of Infinity Blade III will surely appreciate this bit of news. Players of the popular iOS title can now design and order 3D-printed figurines of its characters straight from the game.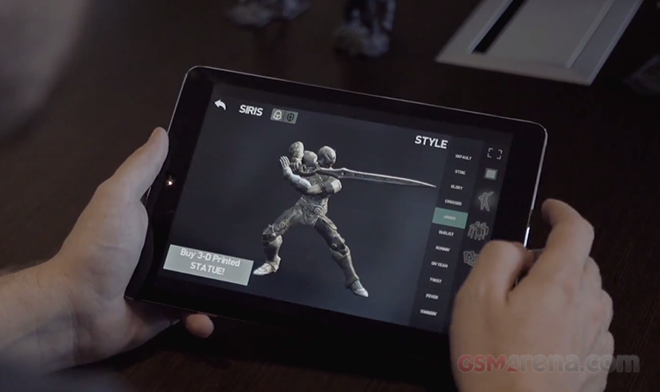 In order to take in-app purchasing to the next level, the game developers from Chair Entertainment partnered up with the software development company Sandboxr. The latter is responsible for the character customization toolkit, as well as the 3D printing of the models.
Price of 3D prints varies from $29.99 for a small, 3.5" customized figurine of Siris, all the way to $389.99 for a 7.5" depiction of the battle between the main character and the first titan he faces on his quest to defeat the God King. Currently, there's $10 off deal for limited time on all available figurines.
See the official video from Chair Entertainment on the innovative offer below.
Would you be interested in snagging a 3D-printed figurine of your favorite game character during gameplay? If the comments from the official YouTube video are to be reckoned with, quite a few people appear to be fond of the idea.