Activision has released a brand new version of Call of Duty, called Call of Duty: Strike Team, on iOS. The game has been built from the ground up for the mobile platform and features a unique hybrid FPS and third person modes.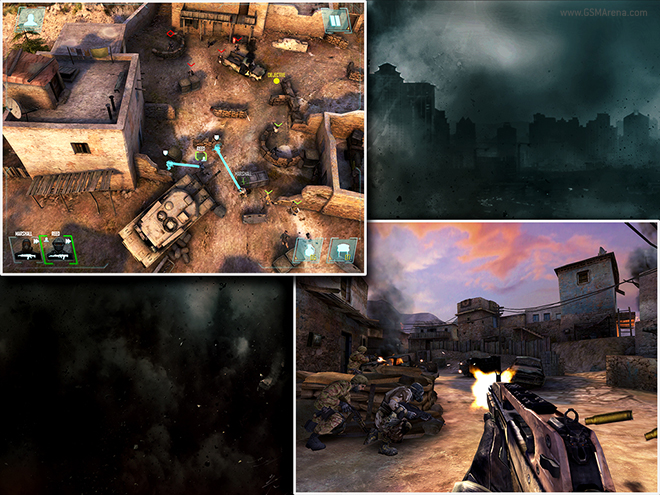 Playing first person shooters on consoles is difficult enough as it is with a controller but on a touch device with no physical buttons it is even more frustrating. Activision seems to understand this well, which is why they have offered the choice to play the game in a top down third person mode.
In this mode, the Strike Team plays like a third person strategy game and you can command your enemies from the top to move to a particular location by swiping on the screen and then attacks are carried out automatically when the enemies move into their vicinity. This way you don't actually have to bother with aiming and shooting with the touch controls.
Of course, if you want to get down and dirty you can still play Strike Team like a traditional first person shooter and Activision claims to have made the controls more intuitive and accurate.
Strike Team has two major modes, campaign where you play the main single player story mode and survival mode where you fight hordes of increasingly difficult enemies and see how long you can survive.
Call of Duty: Strike Team is now available for $6.99 on the App Store and is compatible with iPhone 4S, iPhone 5, iPad mini, iPad 2, iPad 3, iPad 4 and iPod touch 5th generation.