Can't get enough Call of Duty action? Well you'll be happy to know that the official trailer is released and it packs a surprise.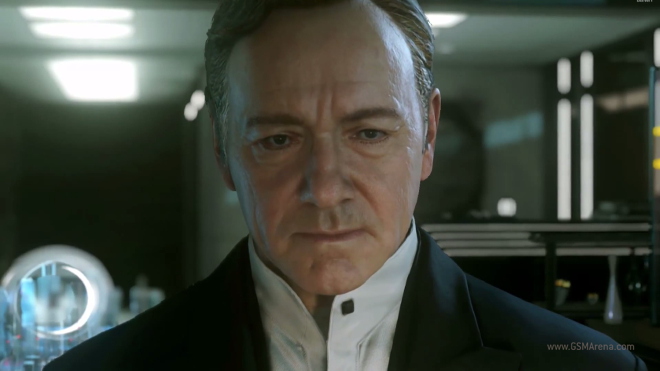 The surprise isn't necessarily a new weapon or game feature, however, it's actor Kevin Spacey.
Looks like the House of Cards actor (he's famous for other things as well) has lent not only his voice but his appearance to the franchise.
The trailer depicts the growing use of technology in the field of combat. Soldiers ride armored floating motorcycles, send weaponized, hovering droids into the field, and are equipped with super suits that enhance their abilities.
Check out the video below:
Are you excited to get your hands on this? Or do you think that Call of Duty has reached a saturation point and that all of the games are pretty much the same? Maybe you're just happy to see Kevin Spacey in a video game, which will tide you over until the House of Cards game hits shelves (we wish.)