Motorola seems eager to beef with Samsung's top dog Galaxy S III.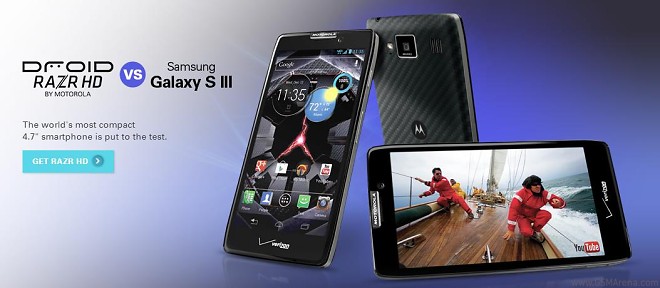 Moto went to its website and Facebook page to promote its DROID RAZR HD and mention in what ways it makes the Galaxy S III seem like a thing from the past.
Battery life was naturally mentioned – Motorola was keen to point that the DROID RAZR HD has 20% more battery juice than the 4G Galaxy S III (and judjing by the smartphones' scores in our battery tests that really counts).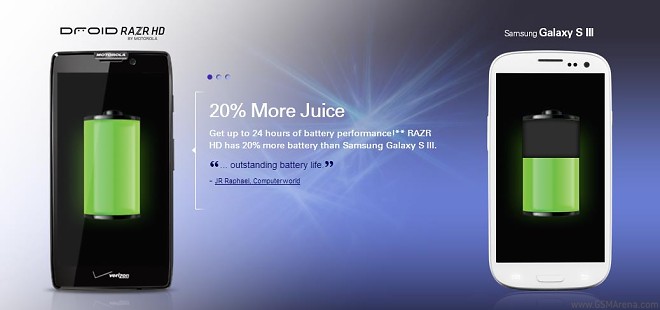 Motorola is also pretty happy with the design scheme of their smartphone, dubbing it the world's most compact 4.7″ smartphone. Technically, the Galaxy S III is a 4.8″ smartphone, but you got the point.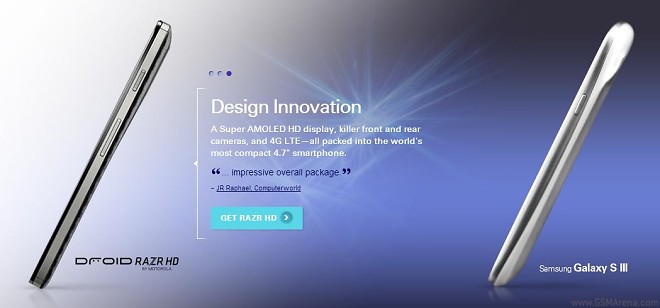 And then there are LTE download speeds, which Motorola say are 49% faster on the DROID RAZR HD, compared to the Galaxy S III, ouch.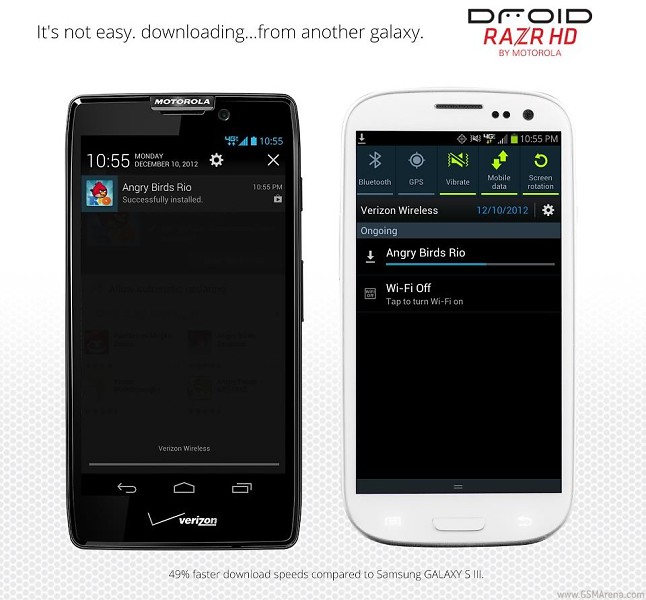 So Samsung got a little taste of its own medicine. What do you guys think? Is the edgy "what you can do I can do better" campaign going to work for Moto?