If you haven't heard of it, the August Smart Lock uses Bluetooth 4.0 LE and a smartphone in place of old-fashioned keys. It works with iPhones 4s and up (iOS 7 and later) and certain Androids (KitKat and later). The lock replaces a deadbolt and can be opened with a key in case you forget your phone or something goes amiss.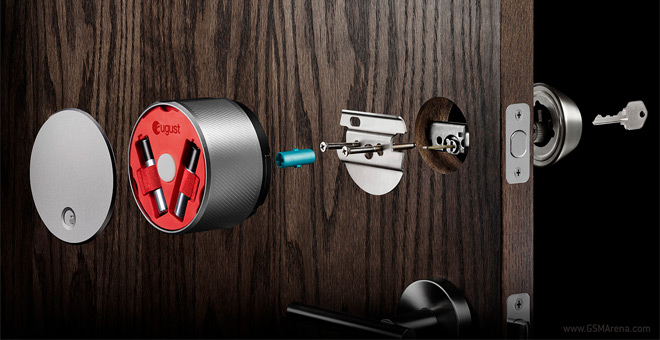 Why am I telling you all of this? Because starting this week you can grab one from an Apple retail store.
August felt that it is important for consumers to be able to get some hands-on time with the lock before parting with their cash (and more importantly trusting their home to the gadget), which is why the company made the shift from online sales.
Online pre-orders were at $200 but the price has been increased to $250, both in August's online stores and in Apple's retail stores. Don't worry if you pre-ordered one online but haven't received it yet – the company promised you're still getting it at the promised $200.
Before considering buying one, check out the compatibility list to see if your devices are supported. It's not just phones. some tablets are supported too – as long as they have Bluetooth 4.0 LE and can receive SMS (needed for the initial setup).
By the way, the August Smart Lock was designed by Yves Behar, who was part of the Ouya Android game console team.