If you thought a voice search app was all that separated your BlackBerry Storm or BlackBerry Storm2 from perfection, you are in luck. Google released a version of their Google Mobile App, specially optimized for the BlackBerry touchscreen devices.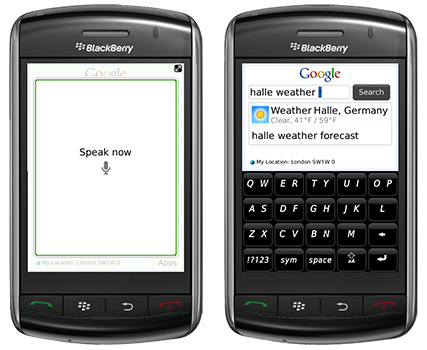 You can now press and hold the green button and start a Google search. Alternatively you can search your contacts or emails. The supported languages include English, Mandarin Chinese and Japanese, which is a pretty strange combination but I'm not going to argue about it.
To download Google Mobile App to your BlackBerry, visit m.google.com in your BlackBerry's browser.