We talked about the Bolt service a few days back. The app is now officially available on iOS and Android, but only in New Zealand, Singapore, and South Africa for now.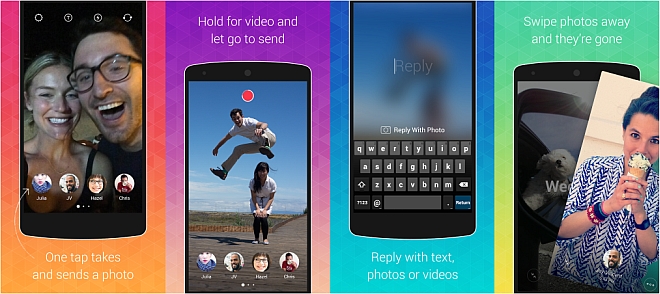 Bolt lets you have a group of close friends that you can instantly send photos or videos to. Just tap on their contact name and it takes a photo and sends it. You can press and hold on the contact name to send a video. Just like with Snapchat, the photos and videos are not sent and are removed from your device when you swipe them away.
While it was initially assumed Bolt would be similar to Snapchat, it is actually a lot closer in concept to Taptalk, where you also simply tap on contacts to immediately send a photo. So it seems instead of having two apps do the same thing, Facebook is letting Bolt take on Taptalk while Slingshot will go after Snapchat.
Bolt will eventually be rolling out in other regions soon enough.