A blurry shot of an unannounced Motorola slate just surfaced. The super-slim tablet appears to be sporting a screen much smaller than that of the Xoom .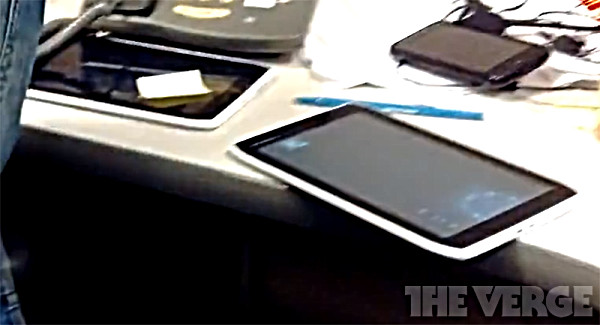 It's most probably measuring 7 or 8 inches in diagonal (unless the phone sitting next to it is some 5″ monster). The upcomming Motorola slate is running Android Honeycomb (but that's hardly a surprise now) as you can see the Honeycomb camera app running if you look really carefully.
Previously, Motorola's CEO Sanjay Jha hinted that his company is working on a 7-inch slate that should be more fun and more portable than the Xoom and this leaked slate looks to fit the bill well. The device is supposed to come out before the end of the year, so we should find out soon enough.