BLU is moving in to steal Nokia's claim to having the cheapest handset – meet Tank and Jenny. Both phones offer a good deal more than the €16 Nokia 103, even if they do lack the pedigree of the Finnish phone.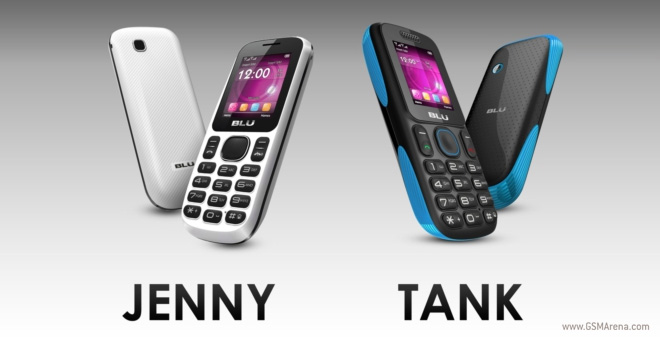 The two phones pack a 1.8″ color displays. The image quality most certainly won't be brilliant but at this price range you're typically looking at monochrome screens. They even have a camera capable of video recording – the press release doesn't say anything about resolution, but any camera is a step above none, right?
A probably more useful feature is the microSD card slot, which supports cards up to 8GB, along with an FM radio with a built-in antenna. The BLU Jenny and Tank offer Bluetooth connectivity too. And not to be outdone by the Nokia, they have a flashlight as well.
Where the two BLU phones differ is the battery – Jenny uses a 900mAh battery and promises over a week of "regular usage". Tank lives up to its name and doubles the capacity – 1800mAh is impressive even by smartphone standards. The phone is said to last up to a month between charges.
Anyway, the key selling point of both phones is the pricing. Jenny aims for a €15/$19 or below price, while Tank is just one more expensive – €16/$20. The duo will be available in Q3.