Blizzard Entertainment has teased the upcoming first expansion of Diablo III. The teaser is posted on the official Battle.net page of the company, while the link was made public via Twitter.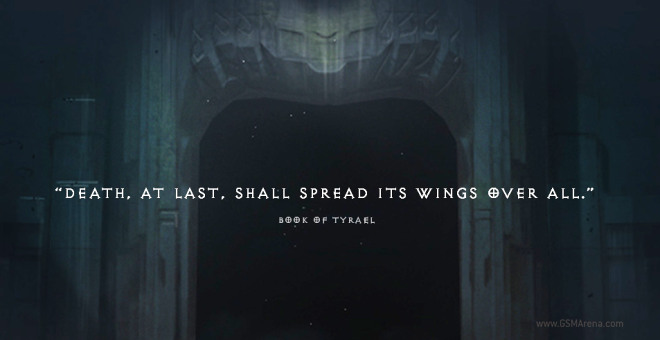 There is just a dark background with some sort of a gate plus a quote from the upcoming Book of Tyrael: "Death, at last, shall spread its wings over all."
The development of a Diablo III expansion was confirmed back in November 2012 by Blizzard's president. Previously leaked Blizzard product schedule has listed two expansions for Diablo III so we should expect another one in a few years.
Diablo III: Reaper of Souls will be announced at the upcoming Gamescom 2013 in Germany on August 21. Blizzard has already sent invitations to the press. Here is what it says:
"You are invited to join Blizzard Entertainment at a press conference on the first day of gamescom 2013. We're making a special announcement that's sure to capture the attention of the Heavens, Burning Hells and all the shadowed places that lie between."
The announcement might be just around the corner, but the release may very well happen in 2014.