You know deep down inside that the 3.33 GHz of computing power brought by the six cores of the Intel i7 980X Extreme edition CPU just doesn't cut it anymore. That's why you need Digital Storm's latest gaming desktop computers that feature vertically cooled chassis design with three massive 180mm fans and industry leading Sub-Zero cooling system that permits overclocks of 4.4GHz or more.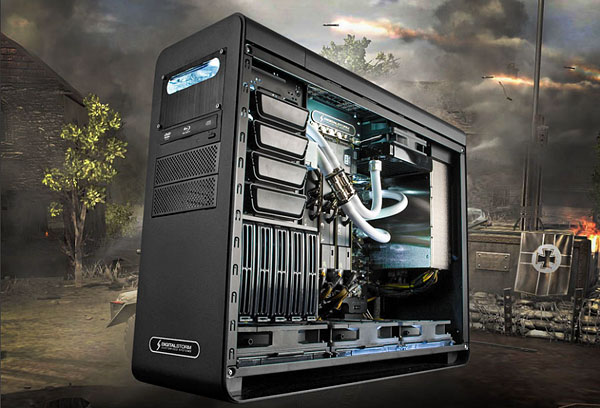 There's no guarantee here as the overclocking is left to the user, but the cooling system is surely ready to handle it. What's more it promises to "efficiently cool a three-way SLI configuration of NVIDIA's GTX 480s with minimal graphic card fan noise", if you end up buying them.
You can start customizing your rig now by clicking the source link below. The base price is 2 387 US dollars but you saw that coming, didn't you?