BlackBerry just jumped into the 5″ smartphone ring with the new Z30, up from the "small" Z10 with a 4.2″ screen. The BlackBerry Z30 also launches the new BlackBerry OS 10.2 with a number of new features.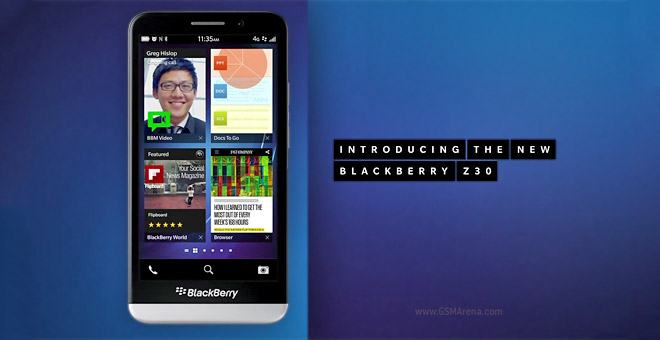 The first promo video for the Z30 is out and it underlines the advantages of the Z30 and the updates that come with the new version of the OS.
The BlackBerry Z30 features a 5″ AMOLED display with 720p resolution, faster chipset, more battery life (with a bigger battery and software enhancements in BB OS 10.2). The Z30 also boasts a new antenna design and stereo speakers with Natural Sound tech.
The new OS version also has some enhancements to the already impressive messaging capabilities of BlackBerry OS 10. The Hub has grown a Priority section that learns who in your messaging history is important and collects priority messages from all accounts (email, social networking and other sources). BBM Now and Message Preview give you a peek at new messages without having to leave the app and you can even respond to BBM messages.
Here's the promo video that shows off the new BlackBerry Z30.