The recently launched BlackBerry Z10 smartphone, which runs on the latest BB 10 OS has been taken apart by the folks at UBM TechInsights, who have exposed all of its secrets.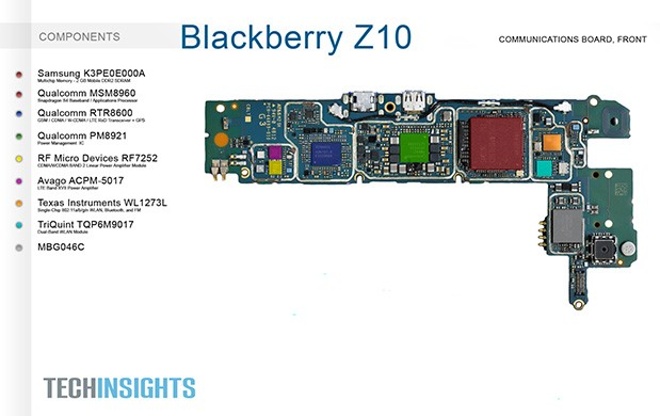 As expected, the internal configuration consists on Snapdragon S4 Plus and three other Qualcomm modules. Astonishingly, the device also uses Samsung made RAM and storage and packs many of the components featured earlier in the Galaxy devices.
In fact, most of the components found in the internal assembly resemble to that of the hardware found on US Galaxy S III.
You can check out the entire parts list in the source link below. Meanwhile, have a look at how the device performs in our preview.