The newest flagship device from BlackBerry, the Z10, was released last month alongside the company's brand new BlackBerry 10 OS.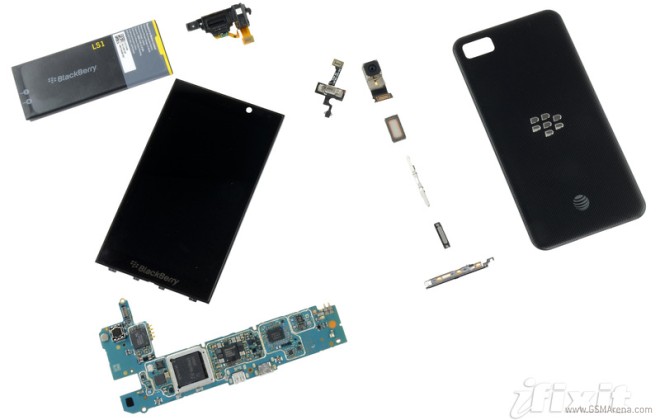 Now that the device is finally available in a large number of markets, iFixit, the people that just love seeing what makes gadgets tick, give us a look at what's under the hood of the latest BlackBerry.
The teardown reveals a backside illumination sensor for better low-light camera performance, an ultra-thin display unit with a digitizer directly on the glass and fused to the LCD.
Overall, the BlackBerry Z10 earns a score of 8 out of 10 in terms of repairability, with the removable battery being easy to replace without any additional tools, and standard screws being used throughout the device. You can find the complete tear-down at the source link below.