BlackBerry Q5 is company's second QWERTY smartphone to run the latest generation of its new BlackBerry 10 platforms. It is supposed to bring the complete BlackBerry experience at a more affordable price point compared to the premium BlackBerry Q10.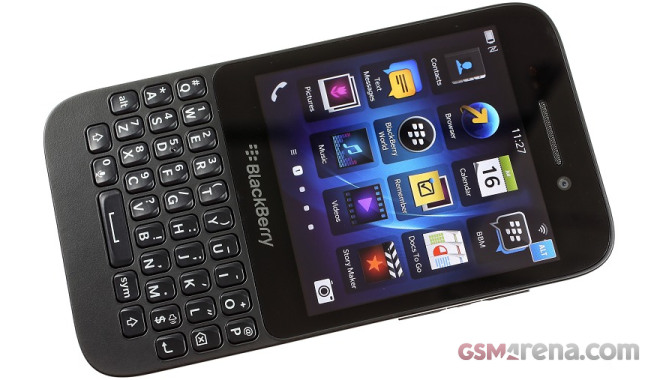 The BlackBerry Q5 comes with a 3.1-inch 720x720px IPS LCD display and is powered by the Snapdragon S4 Pro chipset with a dual-core 1.2GHz Krait processor, Adreno 225 graphics and 2GB of RAM.
The BlackBerry Q5 is as capable as the Q10 – it is LTE and NFC enabled, has a 5MP snapper capable of 1080p video recording, and runs on the latest BlackBerry 10.1 OS.
Here is a short video where we unbox the device and take a quick tour around its hardware and UI.
We are already working on our BlackBerry Q5 review and you can expect it to land on our homepage soon.