We know both the BlackBerry Z10 as well as the Q10 that were announced yesterday will be sold in black as well as white color options but RIM BlackBerry only had the black versions of both the devices on display.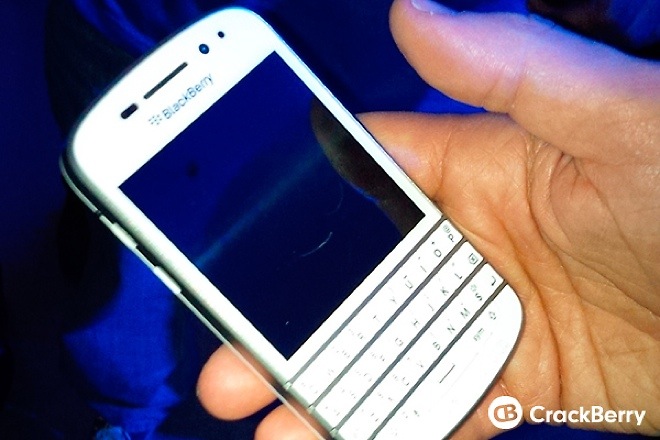 Some lucky fans, however, managed to get a quick look at the white version of the BlackBerry Q10 at the BB10 fan event, which was spotted in the hands of BlackBerry's Chief Marketing Officer Frank Boulben. It is, of course, identical to the black version but does look a bit classier, if you're a fan of the white color, that is.
The BlackBerry Q10 is expected to hit stores by April. Hopefully, both colors would be available simultaneously at launch.