The RIM's universe is expanding today as the first BlackBerry tablet hits the shelves across the USA and Canada. You can get it through various retailers starting from $500 for the Wi-Fi only version.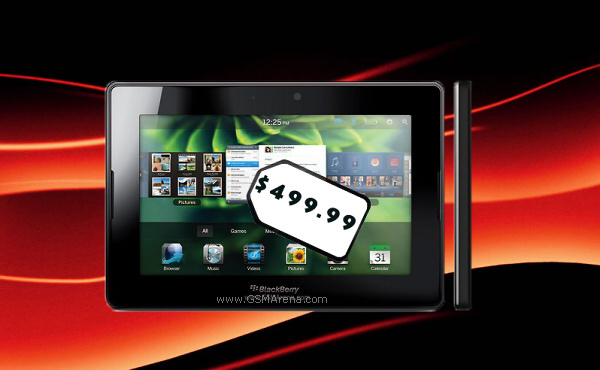 The PlayBook's OS still lacks a bunch of promised features such as the Android app compatibility, native email app and calendar. I guess those will come, but not just yet.
In case you's still fancy Playbook, you can snatch the 16GB Wi-Fi-only version for $500, the 32GB for $600 and the 64GB one for $700. The prices are the same in both Canadian and US dollars.
There is one more important thing – AT&T won't let you download and install the BlackBerry Bridge app, which is used to share your mail, contacts and calendars from your BlackBerry smartphone to the Playbook. It seems AT&T considers this as tethering (it is actually, but very limited though) and you may not use it. The limitation is actually with the smartphone, not the tablet itself.
There's a workaround though. Just download the Bridge app from CrackBerry.com and install it on your AT&T BlackBerry smartphone.