Yesterday, RIM released an emulator of their new tablet OS. But today we can take a peek at the new OS running straight on the BlackBerry PlayBook – and since the demo was made at Adobe's MAX conference, they made a point to present the Flash integration. YouTube played in the browser but that's not the end of it…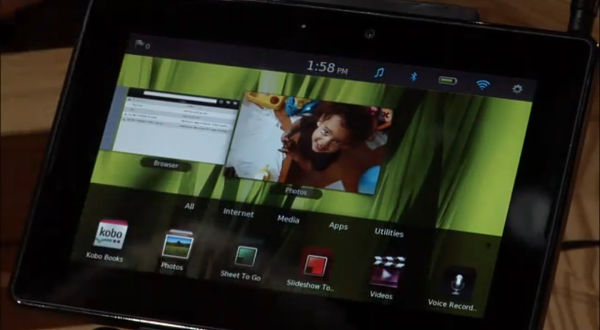 The user interface of the new OS makes heavy use of Adobe AIR – a cross-platform environment for developing apps. AIR 2.5 (which was one of the big announcements at MAX) is targeted at anything from smartphones, through tablets, to computers and even TVs.
So, app developers who use AIR will have plenty of platforms on which to distribute their app. And here's one more incentive – now that the PlayBook SDK is available, devs can start working on their apps for BlackBerry's upcoming tablet. Those whose app is accepted into the App World store will win a BlackBerry PlayBook tablet.
Anyway, here's the full demo of the PlayBook from the Adobe MAX conference.