BlackBerry OS 10 faced a few delays, but the waiting might be worth it as the new OS is a far cry from its bland, text-based predecessors. The new OS relies heavily on clever gestures for many of the basic tasks – even going back to the homescreen is done with a gesture rather than a button like on Android or iOS. As such, BB OS 10 brings back memories of the (short-lived) excitement that MeeGo caused.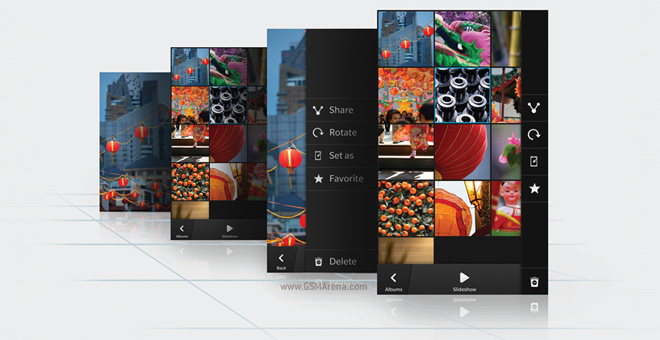 The best way to teach users the new gestures are quick and simple tutorials played on the phone itself. Here are four of them, that show both gestures we've seen before and a few of new ones.
BlackBerryItalia recorded the tutorials, the first of which details the "essential gesture" – a swipe up. It is used to unlock the screen and to go back to the home screen.
Once you're in, you can easily move between the unified inbox (UIB), the currently running apps and the app drawer.
You can also swipe slowly up to have a peek at the number of missed evens and if there's anything interesting, you can swipe right to bring out the UIB.
Then there's the swipe down gesture. Unlike the notification areas of most touch-based OSes and the personal/work mode switch swipe down gesture, this one brings down toggles (Wi-Fi, Bluetooth, etc.) in the homescreen and also app-specific settings.
While Windows Phone 8 is betting on live tiles, BlackBerry OS 10 thinks gestures are the way to go. Both are business-oriented and both will be competing for third place next year. Who do you think will win?
Source (in Italian)