BlackBerry is shutting down its BB Music service as of June 2 and will stop accepting monthly payments this month.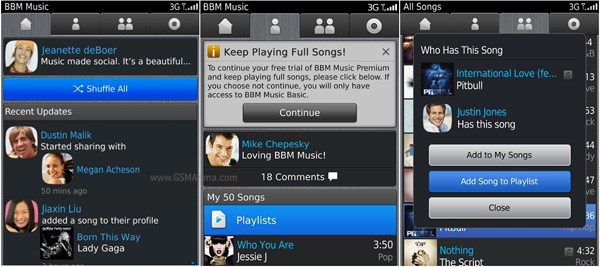 BlackBerry delivered the news to subscribes over email today. While there's no sync option or way to transfer your collection to another service the company has given users a voucher code for a 30 day Rdio pass in the email.
BlackBerry Music didn't really have enough time to gain serious traction (compared to Nokia Music, iTunes, Spotify, Rdio, etc.) as it was only launched in late 2011. It gave users a one month trial and then it was either free (with 30 second previews) or $4.99 a month, which gave the option to have 50 different songs at a time and access to your friends' songs.