RIM has managed to make angry millions of BlackBerry users in less than 24 hours. Yesterday, the BIS (BlackBerry Internet Service) was down across the EMEA region (Europe, Middle East and Africa). This blackout has prevented the BlackBerry users to use email, messaging and web browsing for a few hours. We decided to take a pass on this news, hoping RIM will sort it out quickly.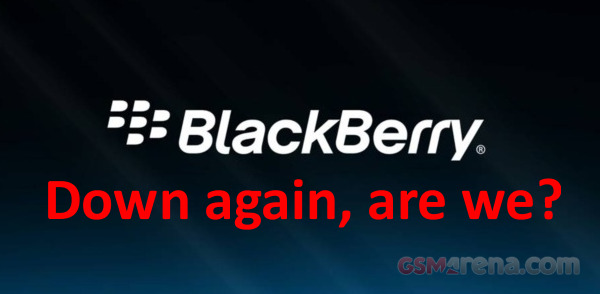 In the end, RIM did solve its problems and brought online its BIS service, issuing a short statement to apologize.
But today, the BIS blackout is happening again. RIM claims the service is working, but there is a delay. Well, as a BlackBerry user myself, I don't think a period of three hours (and counting) is what you call a delay. In my books, that's a fail – a second fail in two consecutive days. What up, RIM?
The regular BIS service is separate from the corporate BES one, and the Enterprise Server is reportedly up and running. Surely, the BES clients are much more important to RIM and the BES problems should be the first to be resolved (if there are any), but hey, I am a paying customer too, you know. It's not that I can't make voice calls or use another device to check my emails, it's just I am paying you for a reliable 24/7 service and I haven't received a single email message in the past three hours.
I think RIM should at least find a way to inform its clients via a carrier message or an SMS that its servers are down and apologize of the fact. I personally don't want to troubleshoot their network every hour or so just so I make sure I won't miss an important email or two.
Furthermore, RIM should use the same information channel to update its users when they expect the problem will be solved. The BIS is not a free service and millions of people rely on it every day, some of them can literally miss a life-changing opportunity this way. Then RIM's "Sorry for the inconvenience" apology on Twitter will sound nothing less but arrogant. And hey, I'm among the millions that don't use Twitter and even if I did, I doubt that I would have followed RIM's support account just in case.
Whatever the problem is, I hope for RIM's sake they fix it fast… and I mean any moment fast. RIM is already losing market share to Android and iOS and these blackouts aren't helping.