BlackBerry is the last of the major platforms to get a representative in our battery test. The BlackBerry Curve 9380 did the rounds at our battery test and we were as curious as you to find more about the BlackBerry OS 7 energy efficiency.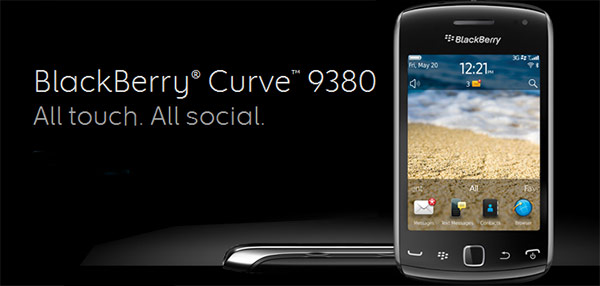 The BlackBerry Curve 9380 comes with a 3.2″ screen of HVGA+ resolution, which should really take much less juice to run than the displays of any of the other smartphones we have tested. However, RIM only managed to squeeze a 1230 mAh battery inside the little fella, so we probably shouldn't expect miracles here.
Unsurprisingly, the BlackBerry Curve 9380 didn't set the world alight in our 3G talk time test. With the screen staying turned off the whole time, our first trial is all about which smartphone has the largest battery and as we said the Curve 9380 has the smallest battery of the phones we've tested. So, we should probably be happy about its achievement of 6 hours and 52 minutes.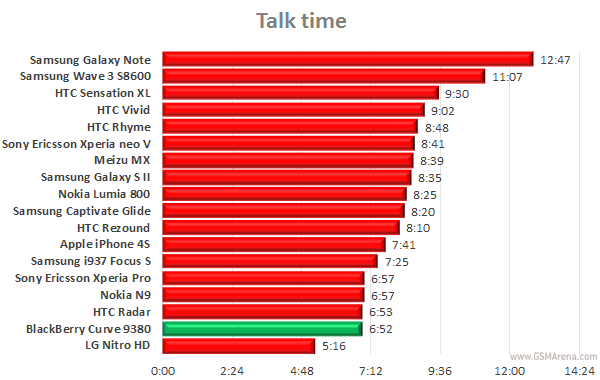 The BlackBerry Curve 9380 may have come last but one here, but its achievement is just a few minutes short of three more smartphones and they all have notably bigger batteries.
We moved on to web browsing, knowing that this will be the BlackBerry Curve 9380 best chance to excel. With a smaller LCD screen, we expected it to handle the predominantly white pages with relative ease and, fortunately, it didn't disappoint us.
The Curve 9380 endured 6 hours and 40 minutes of our automated script before it switched off, ranking 3rd out of 17 tested smartphones.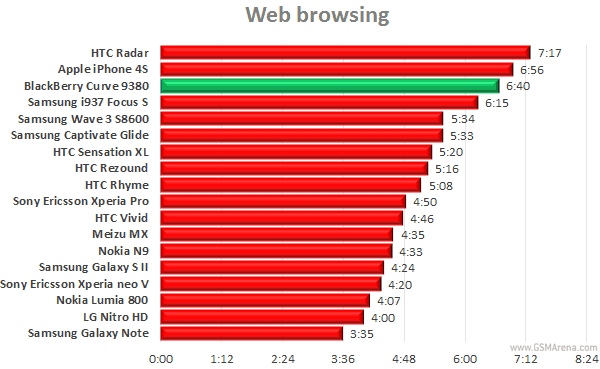 Sadly, the BlackBerry Curve 9380 couldn't put on another similarly impressive performance in the video playback test. It used 90% of its battery in just 5 hours and 9 minutes of SD video playback and we've only seen a couple of smartphones do worse.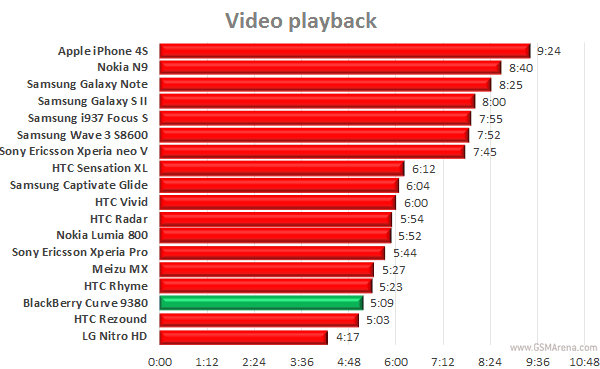 So, after two poor and one excellent result in the individual tests, we didn't have high expectations about the BlackBerry Curve 9380 in the overall usage challenge. As it turned out though, the stand-by of the smartphone is fairly efficient and helped it secure the decent 39h endurance rating.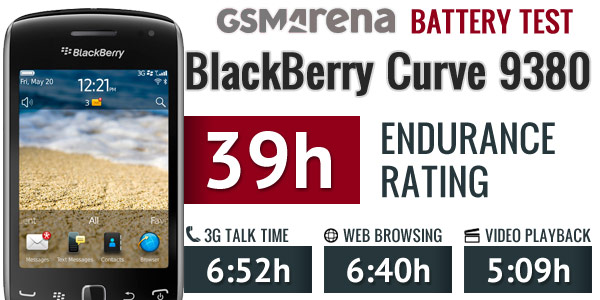 That rating suggests that you'd need to charge this one every 39 hours if you were to use it for an hour of browsing, talking and video watching per day.