The place to get Blackberry apps, the App World, has just rounded off its first full billion of downloads. It took the BlackBerry app repository a little over two years to achieve this feat. Of course, the download rate is speeding up and if the current download rate (3 million per day) is retained, the next billion should come in less than half that time.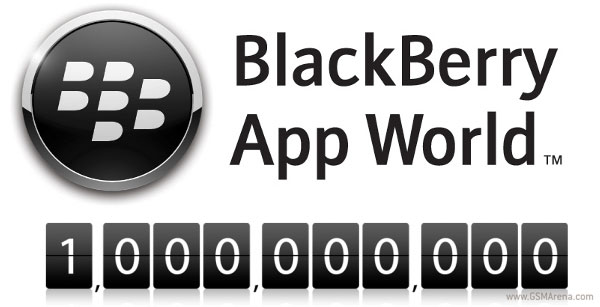 However, impressive as those numbers might sound in isolation, they aren't quite as good as those of some other app stores out there. The Apple App Store has recorded over 7 billion downloads in the past year alone and now its tally sits at over 15 billion.
The Android Market, its rapidly improving competitor, has recorded a total of 4.5 billion downloads so far, with the last billion achieved in just 60 days. And that is despite the fact that the Android Market faces stiff internal competition from the likes of Android appstore, GetJar etc., who also distribute Android apps.
Even the Nokia Ovi Store is doing twice better than the BlackBerry App World, serving about 6 million downloads per day.
Here's hoping that with the promised release of no less than 7 new BlackBerry smartphones this year the App World will pick up its pace and will be able to compete with the big guns. Before that happens though, BlackBerry will really have to try and improve the user experience on the products it offers.