The rumors that the next Nexus device is going to be LG-made, got yet more backing today as an LG Nexus 4 was spotted in Carphone Warehouse's inventory listing.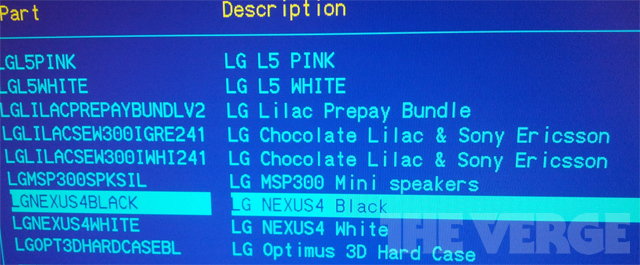 In fact we've got two different items in the list – one for each of the available color versions. Of course, the listing could be simply a placeholder, inspired by the previous rumors and might not mean anything.
The LG-made Nexus was also referred to as the Optimus Nexus and previous rumors were pointing to a device based on the Optimus G, sporting a 4.7″ True-HD IPS LCD with a resolution of 1280 x 768 resolution, a Qualcomm S4 Pro chipset and an 8 MP snapper.
We've already seen purported images of the said device. Let's hope we'll hear more about it in the coming weeks.