BitTorrent has released a new app that the company claims allows you to share files directly between mobile devices without going through the cloud. Dubbed Shoot, the app is based on BitTorrent Sync technology, and is compatible with Android, iOS, as well as Windows Phone devices.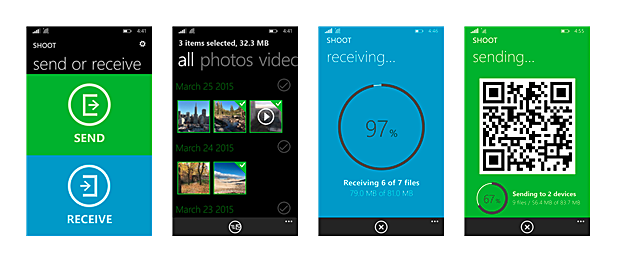 "If you've ever experienced a situation where you're on iOS and a friend next to you has an Android phone, sending something like a big batch of photos or a long video is a challenge," the filesharing company said in a blog post. "The Shoot app was developed to make this easy."
It's worth mentioning that while Shoot is always free for the receiver, only the first 3 sends are free for the sender, after which you'll have to pay a one-time charge of $1.99. The app is available for download on Apple Store, Google Play, and Windows Phone Store (click the Source links below).