When Nokia partnered with Microsoft to make Windows Phone as their primary smartphone platform, they also mentioned that this partnership will run a lot deeper than simply installing Windows Phone on their devices. It would be a two-way street, with both companies bringing something to the table.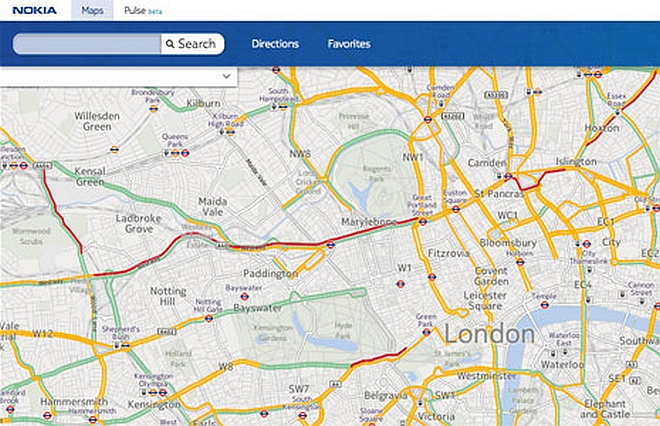 Till now we have seen Nokia release phones based on the Windows Phone operating system but now we are going to see the other side of this partnership. From now onward, Microsoft's Bing Map service will use Nokia's traffic and geocoding information.
One of the best things about the Nokia Maps service is the traffic information, which will now be available on every device using Bing Maps and not just Nokia's own. You will get status on traffic on your routes as well as reports about any road accidents. The traffic feature is available in 24 countries, including Austria, Belgium, Brazil, Canada, Denmark, Finland, France, Germany, Greece, India, Indonesia, Ireland, Italy, Luxembourg, Mexico, Netherlands, Norway, Poland, Portugal, Russia, Saudi Arabia, South Africa, Spain, Sweden, Switzerland, UAE, UK and US.
Geocoding helps you find stuff on the map. It is a set of information that the mapping system uses to assign places with their geological co-ordinates. It's how the map knows exactly where to look when you type the name of a place. This information will now come from Nokia.
This is just the beginning. I'm sure we'll see more of Nokia's tech go over to Microsoft and vice-versa in future.