Google Maps was probably the first free map service that allowed you to zoom in to street level and view aerial photos, not just an abstract map, for pretty much the entire world. Sure, maximum zoom level varied but for the all the major cities, you can get close enough to see cars and people.

Google then went on to add many other cool features, like Street View, but now Microsoft is catching up. Bing Maps now matches most of the functionality of Google Maps but has one more ace up its sleeve – the Bird's eye mode, which is pretty amazing.

Go over to www.bing.com/maps and choose to try out the Explore Bing Maps beta. It requires the free Silverlight plug-in to work, but it performs better than the other version and offers more features.
Bing Maps has three map modes – Road (standard road map), Aerial (like Satellite View in Google Maps) and Bird's eye. There's also an Automatic option, which switches between the three depending on the zoom level chosen.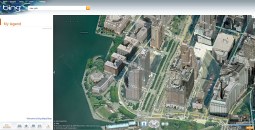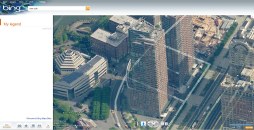 Explore Bing Maps uses Silverlight
The Bird's eye view is similar to Aerial but the key difference is that the photos are taken at an angle. Think SimCity – you can actually see the facades of the buildings instead of just staring at their roofs. You can also rotate the viewpoint by 90 degrees so you can view buildings from all four sides.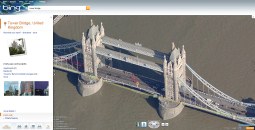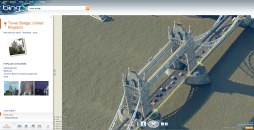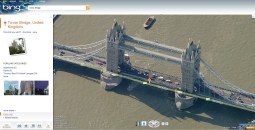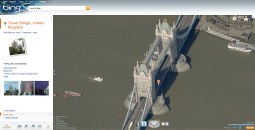 London's Tower Bridge from all four sides
Regardless of which mode you choose, you can add Map apps, which are similar to Google's Layers. The Current traffic app, for example, shows you how congested the traffic is, marking the streets green for normal traffic to black for slow traffic.
There is also a restaurant finder, business finder and so on. There are interesting ones like the Twitter Maps – it shows tweets on the maps as small blue pins, clicking on a pin shows the tweet. It's particularly impressive in Bird's eye mode – you can see the building from where each tweet originated. Call me paranoid, but that is as creepy as it is impressive.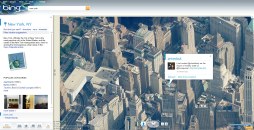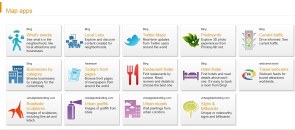 Twitter Maps is cool (and creepy), huh? • The other available Map apps
The Twitter Maps application uses blue pins but the Photosynth app uses green – in fact, the different apps are color coded so even if you layer on several of them simultaneously, it's s till reasonably easy to find what you're looking for.
Photosynth is amazing in its own right. It uses user-generated photos of an object to generate a sort of 3D look. It matches up photos, so when an alternative viewpoint is available you can view those and if enough are available you can even rotate the view around the object.
There's much more to be explored in Bing Maps – like Streetside, Bing's answer to Street View – or 3D view (with 3D buildings and all), but that requires yet another plug-in and the buildings are not very detailed, so it didn't impress me as much as the Bird's eye mode. I'll leave it up to you to explore the rest.
One final note – the non-Silverlight version of Bing Maps has Bird's eye mode too but because it relies on standard HTML and JavaScript, it isn't as smooth.