You may not have heard of the Bing Maps Ortho Project but it's goal is to up the ante on the digital maps scene by delivering high-resolution ground images of continental USA and Western Europe. Imagine the currently available Satellite views and imagine you could use those to zoom in even further down… Way in, actually, as the imagery is all shot from a small plane, not a satellite…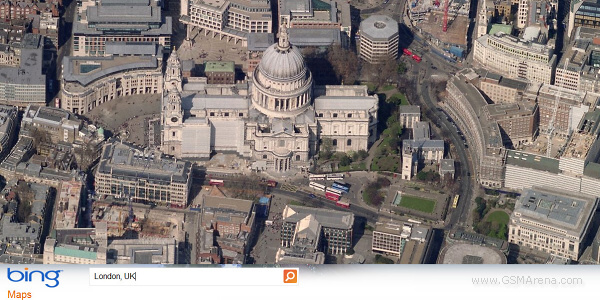 For this project Microsoft has equipped planes with specially designed 220 MP cameras and 13 PCs each. The planes were sent off to 5.8 km high in the sky to cover about 18 million square km. Do I hear those numbers crunching in your head? Yeah, the project is that optimistic and capturing those image data and importing it to Bing Maps it will cost Microsoft just about $130 million bucks. Whoa!
In contrast, Google uses different sources for their aerial view of our dear planet Earth. Microsoft aims to win over the die-hard digital map enthusiast with sheer quality here. Bing Maps is becoming quite the adversary to the widely popular Google Maps and Google Earth and at the end of this project (should it truly deliver its promise) the scales might be tipped in Bing Maps' direction.
You can already see the difference in quality in places that have already received their upgraded images. Check out New York, for example, on both Bing Maps and Google Maps. You'd have to turn on Bing's Birds eye feature to truly see the difference.
You can check out this video by Microsoft that describes the Ortho Project.
Video: Bing Maps Global Ortho Project