The iPad was skipped when the iOS 4.1 update came – but it will be getting v4.2 in a few months. This new version will unlock the potential of the iPad that is currently locked down – multitasking, combined email inbox, folders and other goodies well-known from the iPhone. The sftware beta was published yesterday by Apple and initial reports are very positive…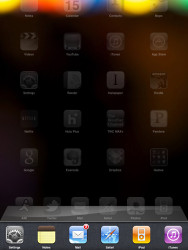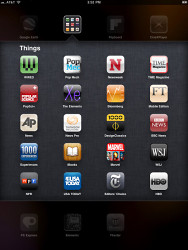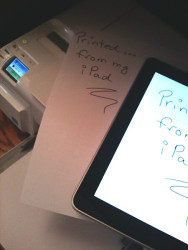 iOS 4.2 will bring much needed improvements to the iPad
The biggest change that iOS 4.2 will bring to the iPad is obviously multitasking. It's the feature everyone's clamoring about since day one. The way iOS handles multitasking creates a bit of a problem though – the app has to support it for multitasking to work.
And a lot of iPad apps don't right now – hopefully, the beta will allow developers to fix that by the time iOS 4.2 comes out in November. The iPad has less RAM than the iPhone 4 (256MB vs. 512MB), which could potentially cause headaches for devs.
The task manager has the same swipe-left-for-iPod-controls feature as on the iPhone. On the iPad, brightness controls and a screen rotation lock have been added to that interface. The current hardware rotation lock on the iPad will morph into a mute button (like the iPhone one).
The unified inbox will make juggling several accounts easy – all messages go into that one inbox. The Safari browser has grown a neat Search-on-page feature and the iPad is getting support for wireless printing. Game Center is arriving too, once the iOS 4.2 update hits. We're looking forward to it.