It's only been a few months since the first wave of Android Wear devices hit the shelves and we are already preparing for the next ones. However, if you don't mind picking up a slightly older model, Best Buy has a deal for you.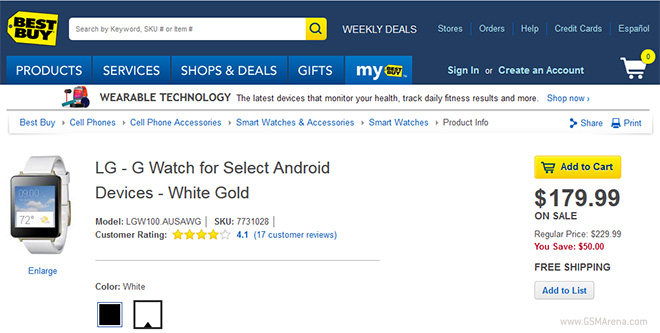 The deal is only available on the LG G Watch and gets you a $50 discount on the price tag, bringing it down to $179.99 if you order it from their online store, and not from their retail outlets. That's a decent bit of discount if you were thinking of picking one right now.
Having said that, it would be wiser to wait for the second wave of smartwatches to hit the market (or even wiser to wait till the end of the year for several more options to hit the market and making a more informed decision). This month we are expecting the Motorola 360, the LG G Watch R and the ASUS ZenWatch to be announced, and many more should be out by the end of the year. As with any new category of devices, it's best to wait and watch (no pun intended).