US consumer electronics chain Best Buy has updated its official iOS app with support for Apple Pay, allowing customers to pay for purchased items using Apple's mobile payments service. All its US stores will begin accepting Apple Pay later this year, the company said.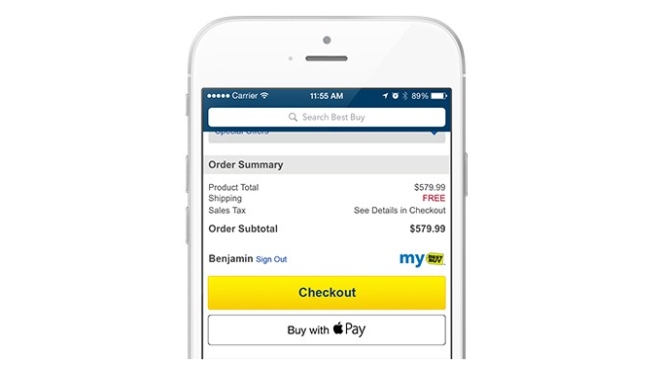 "Today's consumers have many different ways to spend their money and we want to give our customers as many options as possible in how they pay for goods and services at Best Buy," the company said in a press release.
What's worth noting here is that Best Buy is a member of the Merchant Customer Exchange (MCX) consortium, which is working on its own mobile payments solution, dubbed CurrentC, that aims to cut off debit or credit card processing fees by taking money directly from a user's bank account.