Welcome to our new weekly feature, the Best Apps and Games of the Week. Here we will try to cover some of the most notable apps and and games that were released in the past week or so on the mobile platform.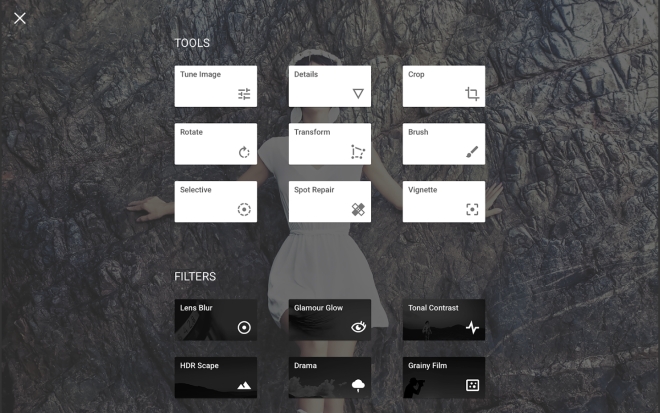 The list will include both new and apps that received some major update recently. The list is not limited to any particular mobile platform, but considering the current situation you'd likely only be seeing Android and iOS apps in the articles.
If you come across any particular app or game that you'd like to be included in this list, use our Tip Us page to send the app/game. Just use 'Best Apps and Games of the Week' in the subject line.
Best Apps
Snapseed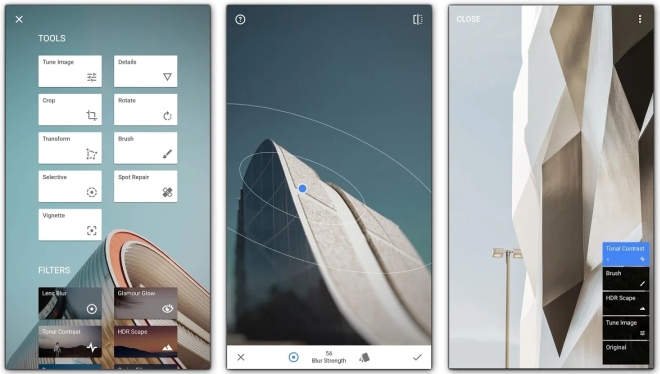 Snapseed was once exclusive to iOS, until it was acquired by Google and released on Android as well. Since then the app has largely been the same, and had started to lag behind times in terms of UI design. But just when you thought Google forgot about it, the company pushed a major update on both platforms.
The redesign is based on Google's Material Design with some elements used from previous version. For example, you will notice some adjustments have multiple options and you have to press and hold on the image to scroll up and down the option list, similar to previous version. This isn't immediately apparent, however, and some people may not find out about it if they never used Snapseed before.
The new design looks good on Android but out of place on iOS, where it looks identical. Fortunately, the app is functional on both platforms, and as with the previous version remains one of the more comprehensive image editing tools for mobile.
Riff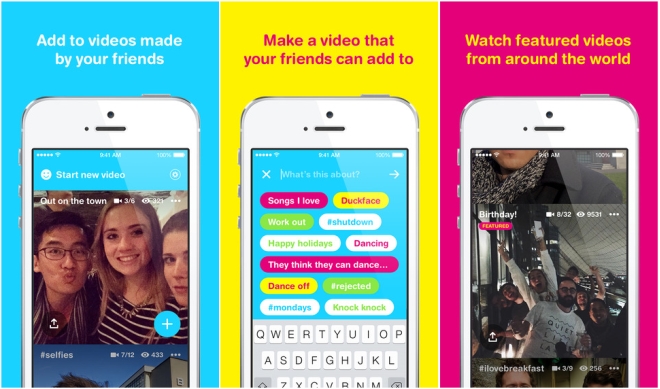 Riff is a new social networking app by Facebook. It lets you upload short videos and then your friends can add their own videos to your video, creating a long chain of related videos. Alternatively, you can also add to your friends' videos.
The videos primarily appear in the Instagram-like timeline of the app but you can also share them on Facebook where it would appear on your Facebook timeline. A Featured category also lets you watch pre-selected videos from other people around the world.
Office Remote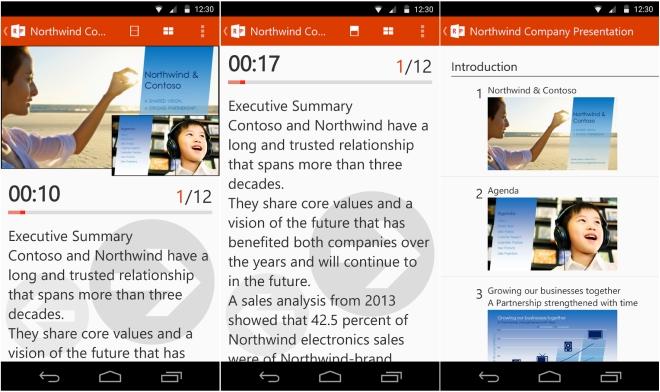 Office Remote turns your Android phone into a remote control for making Office presentations. You can use the app to move to the next or previous slide in PowerPoint, point to something by touching on the screen, which acts like a virtual laser pointer, move around the document and jump around to any point, adjust zoom, and much more. You'll need a plugin for the Office for Windows apps on your PC to pair with the mobile app and then you're good to go.
Office Lens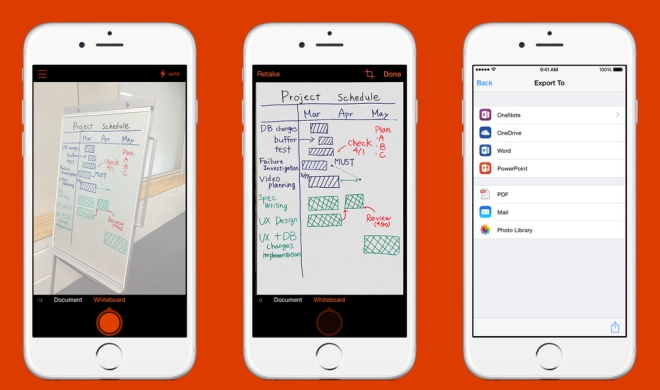 Another useful little utility by Microsoft for Office users. Office Lens converts images into editable Office documents. You can point the camera to a whiteboard with text and numbers on it and the app will automatically turn it into a document. You can then edit it with Office apps on your mobile device or mail it to someone.
Disposable Camera App
This is a unique app. With Disposable Camera App, you can take 27 photos with the app and when you take the last picture, the app automatically uploads the images to their service, where they are printed on a 4″ x 6″ photographic paper and sent to your address. The app itself is free but you will have to purchase a 'camera' through the app, which costs $12.99 each and lets you take 27 pictures. Unfortunately, the service is US only.
HBO NOW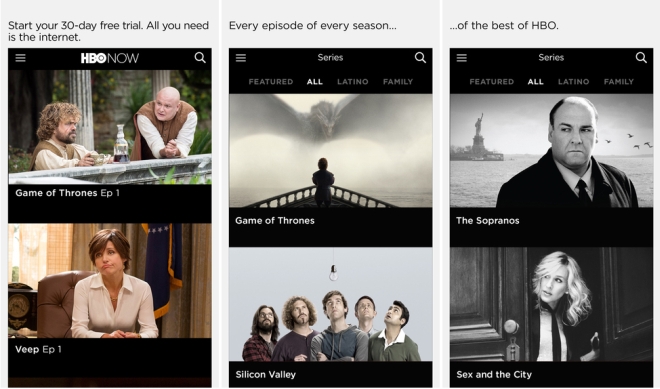 HBO NOW is the company's latest streaming service that lets you watch all of the HBO original programs and some Hollywood movies on your iPhone or iPad without any ads. All you have to do is subscribe to the service by paying $14.99 per month (first month is free) and you can watch all the Game of Thrones, True Detective, The Sopranos, or The Wire you want, whenever you want.
Best Games
Mortal Kombat X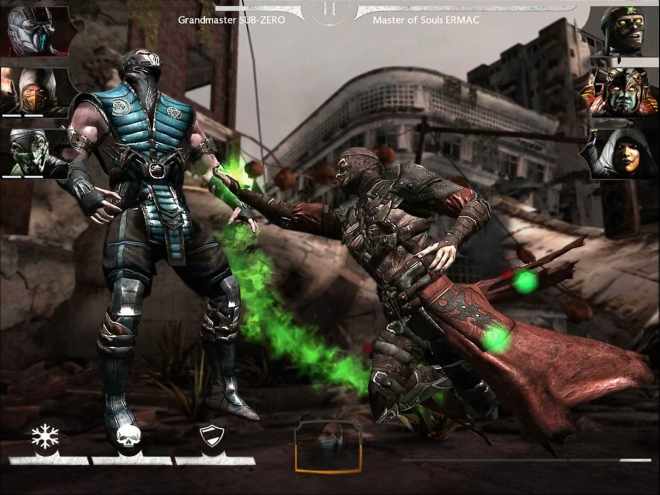 Mortal Kombat X is the latest game in the long running series of fighting games. The main game is scheduled to release on consoles and PC on April 14 but the developers have released a separate version for iOS (Android version arriving later). The game is free but with in-app purchases and is surprisingly good, with excellent graphics, and animations, along with the series typical Fatality moves and slow motion X-ray sequences. The IAPs are a bit expensive but you can still get some fun out of it without paying anything.
The Adventures of Poco Eco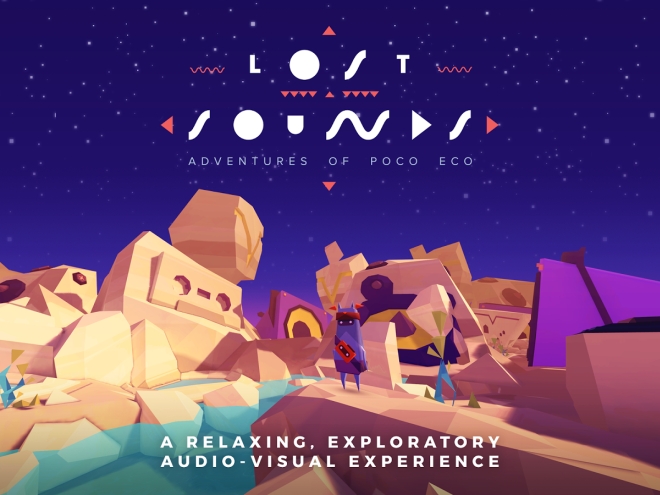 The Adventures of Poco Eco is a 'relaxing, exploratory audio-visual experience'. Indeed, the game has you exploring stylish 3D landscapes with some cool background music by Iamyank. There is some puzzle solving element but that's not the main focus and it's most about exploring and moving about the place. It's a nice game to try and chill with on a weekend. The game has been out on iOS for a while but is also on Android now.
X-Men: Days of Future Past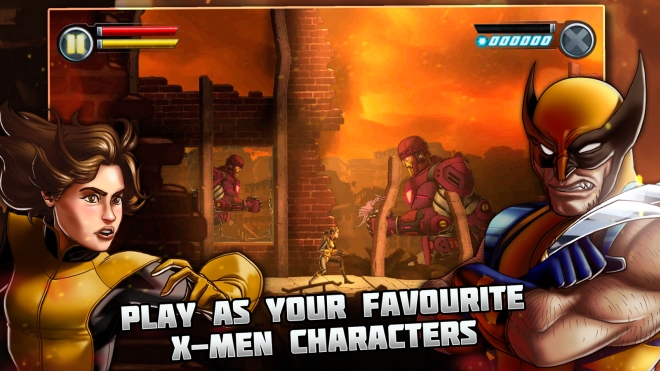 This is another iOS game that just made its way to Android. X-Men: Days of Future Past is a side-scrolling 2D action game based on the comic book of the same name. The good thing about this game is that it is based on the comic and not the movie, which was also based on the comic. This means all the characters in the game look the way they do in the comics, and the general look is that of the comic books, which should please the comic book fans.
Tiltagon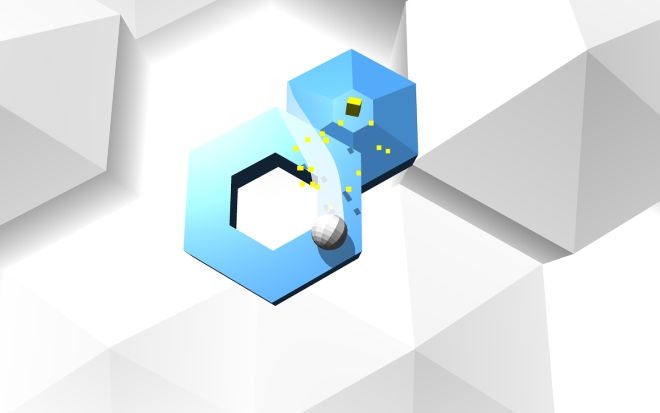 Tiltagon is a top-down 3D action game where you move your phone to keep the ball on the surface while moving about, collecting squares and avoiding obstructions. It's quite difficult and seems to revel in the fact that you will be dying often. And die often you will. Not for those easily frustrated.