Beats Electronics is launching its new Beats Music service in the US. The service will be available starting January 21 and will be available in single and family plans, the latter being exclusive to AT&T.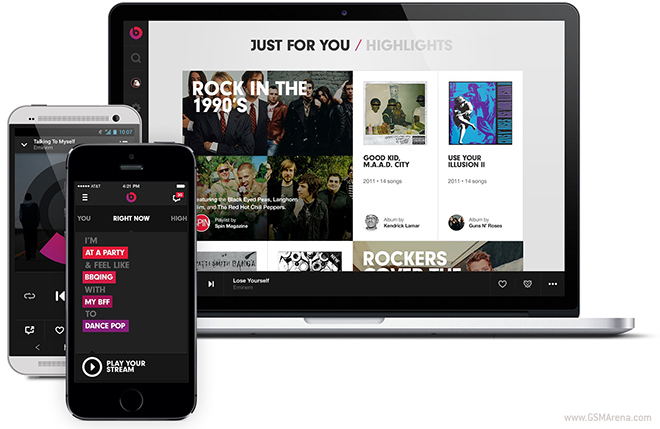 One of the highlights of the Beats Music service is the curated content tailored for your needs. The service uses algorithm and curation from its staff to suggest music to you based on what you like and listen to. It will be available in two options, a single user subscription with a $9.99 monthly fee for use on three devices and a monthly plan at $14.99 for five people to stream on ten devices. The latter plan is exclusive to AT&T for now and also requires you to subscribe to AT&T's cellular family plan.
Along with streaming, Beats Music will allow users to download the songs and play offline as long as you are still subscribed to the service.
You can try out the service for 30 days for the single user model or 90 days for the family plan if you're an AT&T customer. Everyone else gets to try the service for 7 days. The service will be available next week with a 20 million song library and available on iOS, Android, Windows Windows Phone 8 and the web.