Most fitness sensors only really excel at running and cardiovascular tracking, but what if you want to get swole by lifting weights? Most trackers are useless when it comes to tracking your pursuit of jakked-dom.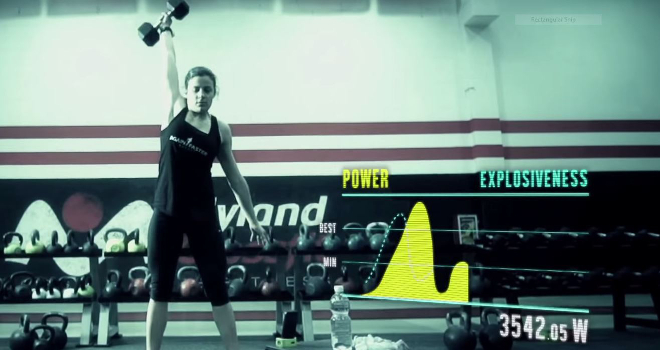 Cue the Beast sensor: a new fitness tracking wearable that'll let you know when you're losing form while it also measures the efficacy of your lifts.
This pro-pumping iron wearable measures your lifting in real-time and has support for a wider variety of exercises than the current crop of fitness trackers. Like pretty much every other product in its category on the market today, this bad boy will sync up with your smartphone to present your data.
The Beast sensor operates a little differently, however. It's magnetic, so you'll attach it to your wrist, or vest for body exercises, or even the barbells and dumbbells you're using. It makes for a much more versatile tool that can track how quickly or slowly you're putting up the weight or performing your exercises. Let's say you want to work on being more explosive for a particular activity? The Beast Sensor will measure and track that data for you.
It certainly looks like one of the more impressive fitness trackers that have been conjured up recently, as not everyone is into running marathons and would like metrics on their weight-lifting or cross-fits exploits. The best thing about the Beast Sensor is that it can also run metrics on your runs, if you felt like throwing in some cardio into your muscle-building routine.
It's currently priced at $249 on the device's IndieGoGo page, which is the device's discounted price. If you're into picking one up, you'll have to wait until November to get it.
Any weightlifters out there interested in picking this piece of tech up?